Former national team goalkeeper, Jerzy Dudek, praises Robert Lewandowski, who compares him to the famous Leo Messi, before the match between Poland and England at the National Stadium. According to Dudek, Lewandowski is for the national team the same as Leo Messi is for Barcelona. Let's hope that today's match with England Lewandowski will lead the Poles to victory.
Although the balance of matches with England is not in Poland's favor, Jerzy Dudek believes in the Polish team. The former goalkeeper of the national team hopes that the meeting with the runners-up in Europe will be a breakthrough for the team led by coach Paulo Sousa. Will Poland be able to score points with our group leader today? This will be very important in the context of the fight for promotion to the 2022 World Cup.
Super Express: – Are you eagerly awaiting the match with England or with a hint of uncertainty?
Jerzy Dudek (48, former Polish goalkeeper): I can't wait, because I hope the team can finally come back and play as coach Paulo Sousa assumed from the start. It's not visible yet. It all depended on the happy ending and the quality of Robert Lewandowski. England are runners-up in Europe, and we love matches with strong opponents because we are able to rally ourselves for them. I hope Paulo Sousa will say after this match that the team played as he had planned.
In the qualifiers, the English lost only one goal, and that was with Poland. Can you surprise them again?
– Of course, because we have Robert Lewandowski, who was not at Wembley. Note that this game is not played at a crazy pace. There was a lot of fighting, we had a good time, and with a bit of luck we were able to equalise. I am optimistic about the rematch. I think we can now equalize. English in a comfortable setting. The point with us satisfies them, although they have a chance to end the competition in the group with this match.
Poland – England. Zbigniew Bonek's bold predictions. Is it possible?
Jan Tomaszowski criticizes Lewandowski. 'He played with caution' | photobiology
– The English joke is that our employees are only Lewandowski. Should we count on the captain's genius again?
– He goes out, because even from San Marino, "Leo" pulled this wagon. He is for us what Leo Messi was for Barcelona. On our team it's like everyone is just standing there and looking and waiting for what Robert is going to do. Until a few years ago, we said there was the backbone of the team. Now you can see that something is coming to an end, and the generation of older players has the best period behind it. This is the concern of coach Sousa and the president of the Polish Football Association. You have to think about what you have to do to advance to the finals, because it will not be a road full of flowers.
– What is our defense to concede a goal even with San Marino?
– It's because of individual errors. Just look at us playing ball. We do it slowly, and when our opponent puts pressure on us, we don't know what to do with it, whether kicking it forward or in the stands. It is a lack of confidence in yourself and your partners. Hence the mass of errors, panic and wrong situation. At the time, defense was our trademark. We conceded some goals. Now we create more positions, but all at the expense of the defense game.
Poland – England. This is the only time in history that we have defeated the islanders. Watch the goals of the Poles [WIDEO]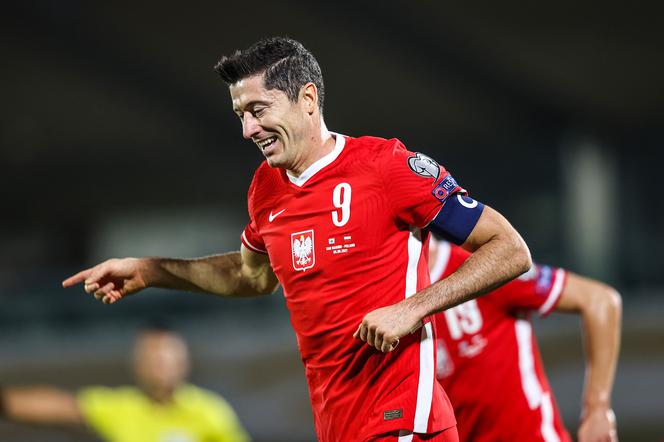 Adam Boksa has moved perfectly for the national team and scored four goals in two matches. Did you win the biggest match of September?
We have the mentality that if someone goes to Japan or the United States, they don't exist, they don't exist. Boxa showed that he is in good shape. He doesn't lack self-confidence, he doesn't have knots, and you don't have to worry about his actions. He was fired, but we have to realize that we played against Albania and San Marino. You have to see how he'll score against a strong opponent who won't have that easy to score. You can also stuff the stats on the weakest, but there's no sparkle. Class teams should be our benchmark. We want to be equal with them and to be on their level. A new locator has been hired for this purpose. The match with England will show that this team has the potential.
– Is this possible?
Yes, but he must be released. We are doing well at the National Stadium. Our staff can't be afraid. They should try to create something historical. Every coach needs a match that the fans believe in. Sousa is still waiting for her. Perhaps this match will be a breakthrough for the Portuguese national team? You have to believe that this will happen.
Southgate is concerned about the Poles. He warns his players!
– The former goalkeeper of the Polish national team, Jan Tomaszewski, said in our pages that you should play with the Portuguese before any play-off. As long as we get to them. what do you say?
– At this point, there should be no discussion about it at all. Paulo Sousa's goal is to win promotion to the World Cup Finals. As long as promotion is within our reach, this must continue. Change will not bring us anything. You have to wait until the end.
– Years ago, Jan Tomaziewski suspended England, and now Wojciech Szczecinny will do it?
– I think Wojtek also needs a good performance. He played very well with Albania, and had some particular interferences. He won't get bored of England either. I think our lawyers will prove themselves to him. I hope it rises to the occasion.
– The new president of the Polish Football Association, Cesare Kuleza, is predicting nine points in the September matches.
– It seems to me that when we have seven points, CEO Kulesza will be happy and happy too. Matches with the British have always been balanced here. In 2012, we had a fierce encounter in the famous "Basen Narodowy". Now you will decide the details as well.
Jacek Buck before the match with England. Former kadrowicz reveals his plan for runner-up in Europe
"Unapologetic communicator. Web nerd. Internet junkie. Gamer. Hipster-friendly entrepreneur."