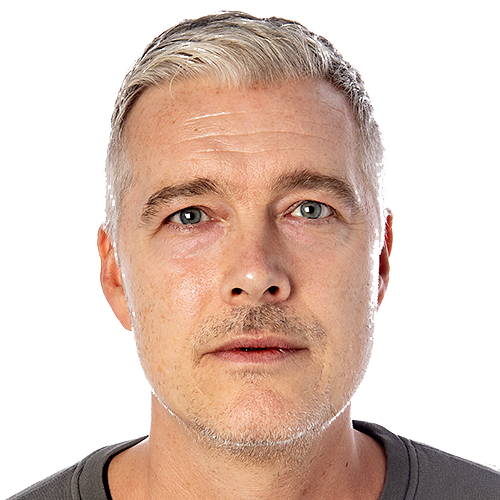 Putin probably won't be watching.
But a lot revolved around the Russian president when Joe Biden delivered his first State of the Union address to the nation late last night.
– He has no idea what to expect.
The interest was unusually great when Joe Biden Shortly after 3 a.m., he went up to the Capitol to deliver the president's traditional "State of the Union" address to the nation before members of Congress and Supreme Court justices.
Of course, there was a lot of talk about the Russian invasion of Ukraine and the response of the Western world to the invasion.
Throughout history we have learned this lesson: When tyrants do not have to pay for their aggressive actions, they cause more chaos. Keep going. In the introduction to his address, Joe Biden said that the cost and threats to the United States and the world are growing.
Many politicians wore yellow and blue uniforms in honor of Ukraine.
The ambassador is crying
Biden began by drawing attention to tonight's guest of honor, Ukrainian Ambassador to the United States Oksana Markarova.
I was in tears when she had to stand up and receive applause as Biden spoke of the courage her countrymen had to show this past week.
– Putin believed that he could enter Ukraine and that the world would surrender. Instead, he faced a wall of power he never expected: Joe Biden said the Ukrainian people.
But the speech also reflects the bleak immediate future that could await Ukraine as Russia increases its offensive in the country.
The Ukrainians are fighting very bravely. Joe Biden said the next few days, weeks, months are going to be tough for them.
close the airspace
The president announced to loud cheers that the United States would close American airspace to Russian aircraft with immediate effect.
"Putin is now more isolated from the rest of the world than he has ever been," Biden said.
– He has no idea what to expect.
He also warned the wealthy oligarchs in Russia that the West was looking for their "illicit fortunes".
"Tonight I say to the Russian oligarchs and the corrupt leaders who have fraudulently made billions thanks to this violent regime, it's over," Biden said.
Putin prefers to read
Die Welt: — The US Department of Justice is setting up a special force to investigate the crimes of the Russian oligarchy. We are teaming up with our European allies to find and grab yachts, luxury apartments and private jets.
A Kremlin spokesman said earlier in the evening that Putin "probably won't" watch the US president's speech.
The president does not usually watch television speeches. Spokesman Dmitry Peskov said he preferred to read the report afterwards to CNN.
"Falls down a lot. Internet fanatic. Proud analyst. Creator. Wannabe music lover. Introvert. Tv aficionado."