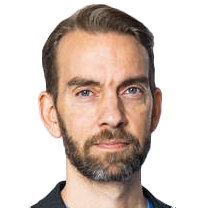 The European Parliament stated in a report that Hungary can no longer be considered a free democracy.
All Swedish parties except the SD support the report.
This made Karen Carlsbrough (left) very angry.
On Thursday, the European Parliament adopted a report on developments in Hungary. The report, which was approved, stated that the EU could no longer see Hungary as a free democracy.
Instead, the country is described as an "electoral autocracy" – that is, an autocracy. A country with an absolute ruler.
All Swedish parties, with the exception of the Swedish Democrats, voted on the report.
"cursed"
The Swedish Democrats were represented by Charlie Wimmers, who voted against him. The former head of the party delegation, Peter Lundgren (now a non-partisan member), voted in the same way.
Jessica Steigrud (SD) was not present during the session.
I am not surprised, but I remain angry that the Swedish Democrats are unable to criticize the obvious problems with the rule of law created by their right-wing populist friend Viktor Orbán, says Liberal MP Karin Karlsbrough and continues:
It is simply not credible to claim to protect democracy and the rule of law while opposing direct criticism of the situation in Hungary.
Sweden's Democrats also voted "no" to ask the European Commission not to pay EU money to Hungary before the country is once again committed to rule of law principles.
– Their repeated call to send Swedish taxpayer money into the pockets of corrupt politicians is unacceptable. The European Union is a cooperation of democracies and it should be. It's time for the Swedish Democrats to get behind this, says Carlsbrough.
SD: "Defects in Objectivity"
The Swedish Democrats claim that the report lacks objectivity.
"There is no precise definition of what is required to talk about a violation of rule of law principles. The report therefore contributes to undermining the rule of law in the EU and to the further politicization of the concept of the rule of law as such in the EU. That is why we voted No," wrote Charlie Weimers In a comment to Aftonbladet.
"Falls down a lot. Internet fanatic. Proud analyst. Creator. Wannabe music lover. Introvert. Tv aficionado."