For one year, EU citizens and politicians met regularly at a conference on the future of Europe. The conference is over in a report With over 300 proposals in nine different policy areas. It brings together everything from free dental care for children (which is not an EU issue) to controversial proposals such as changing EU decision-making. For example, the Congress believes that the European Parliament should be able to start referendums in the Union. The conference also wants to abolish the requirement for member states to agree on issues related to foreign policy and taxation – one country should not be able to block other EU states with a veto.
Such proposals require the EU to amend its treaty (in line with the Swedish constitution).
A majority in the European Parliament supports amending the treaty. European Commission President Ursula von der Leyen also wants to change that. It wants to remove the consensus clause to speed up the EU's decision-making process. In this regard, she has the support of French President-elect Emmanuel Macron.
Among other European Union members The appetite is smaller. On Monday, 13 countries, including Sweden, issued a statement indicating, for example, that now is not the time for the European Union to devote its political energy to discussing treaty changes.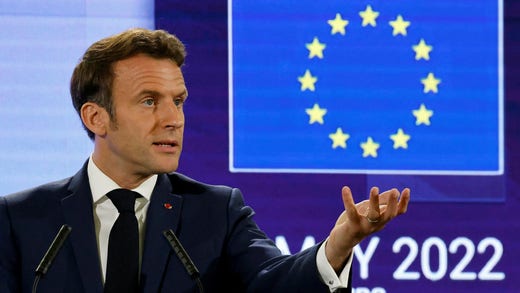 France will take over the presidency of the European Union this semester. It was Emmanuel Macron who in 2019 launched the idea of ​​holding a future conference. In view of today's ambiguous geopolitical situation, he pleaded in his speech during the closing ceremony that there is a need for another political cooperation organization in Europe, a kind of "EU light".
Macron proposes that cooperation take place in areas such as energy, transport and security, and includes democracies in Europe that want, for example, to join the European Union or were (the United Kingdom).
He made it clear that the EU wants a close relationship with Ukraine, but that the process of joining the EU takes several years or even decades. Then there must be faster alternatives, according to Macron.
As for the conference proposals? Speaking at a ceremony in Strasbourg, European Commission President Ursula von der Leyen said the Commission was already working on several proposals.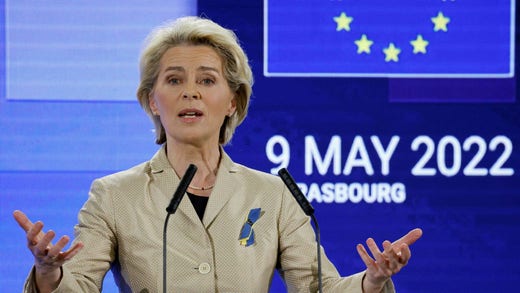 "For example, within the next few weeks and months, we will be making proposals to repair landscaped areas and reduce waste from paper packaging," she said.
Ursula von der Leyen also said that the Commission is working to ban the import of goods into the European Union when there is forced labour.
It promised to come back with more proposals in September, based on the report of the upcoming conference.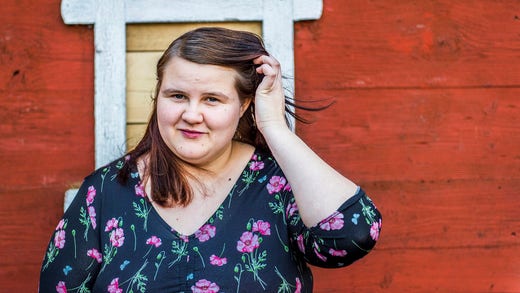 One who was allowed to speak in Strasbourg During the closing ceremony was Tilde Karlsson, from Fågelmara outside Karlskrona. I sat on a citizens' committee that discussed climate issues. In her speech, she called for bolder climate policy and a fairer European Union. Age, residence, gender, religion, political preferences etc. should not be discriminatory.
The European Union must be more than an economic union. Member states should show more solidarity among themselves. Tilda Carlson, Ursula von der Leyen, Emmanuel Macron, Antonio Costa (President of Portugal) and others said, We are a family and we must act as such in times of crisis.
Read more:
21-year-old Swede advises on climate policy to the European Union
"Falls down a lot. Internet fanatic. Proud analyst. Creator. Wannabe music lover. Introvert. Tv aficionado."