Exclusive to CANAL+, "A Boy Named Christmas" presents a Christmas fairy tale perfect for the holidays. Meet director Jill Keenan and actors Stephen Merchant, Michelle Huisman and Henry Lovell.
AlloCiné: First of all, Jill, how is the director known for his horror films and series like evil soul where Scream, finds himself directing this charming family movie?
Director Jill Kenan: To tell you the truth, I thought I was going to do a scary horror movie about Christmas and… I ended up with a nice, family-friendly movie (He laughs). For me, fear, or telling a story as wonderful and charming as this one, is the same process. You need to be able to create and implement the perfect emotion in telling your story in order to convince the audience to really believe it.
It's the magic of cinema that transports you to a world where anything is possible. I must also confess to you that I have a fondness for fairy tales and fairy tales. I like movies like The Neverending Story and golden trumpetsA Russian film from the 70s, not forgetting "Beauty and the Beast" by Jeanne Cocteau. For me, this movie was an opportunity to pay tribute to all these films.
It's a very nice movie about the origins of Santa Claus, but apart from this story, what is the movie really about, what are the themes?
Stephen Merchant: First of all, I must admit that I was surprised, when I received the script, that no one else had the idea of ​​making a movie that talks about the origins of Father Christmas. It was writer Matt Haig who wrote the book behind this movie that came up with the idea after his son once asked him where Santa "really" came from.
For me, it's the perfect movie for this most amazing end of the year with this perpetual pandemic. It's a beautiful movie that reminds us of how important our family is in our lives, especially during difficult times. The last time I felt like it was with the movie Elf with Will Ferrell.
Henry Lovell: It is a message of hope and optimism. This movie indicates that there is always light at the end of the tunnel. You should always believe in yourself and never let go. Nicholas goes to the end of his quest despite the difficulties, but it is the beauty of his commitment that grabs and inspires you to do the same.
Michael Huisman: Yes, it is a movie that shows that in order to see, you have to believe. This belief with all your might in something invisible allows you to make it visible. It's because Nicholas really believes in Elhelm, the magical village of dwarves, which comes as a complete revelation.
Jill Kenan: I would like to add another subject, one that was present in Matt Haig's book: The Power That Only Tells a Story. By doing so, how to change life. I think this passion for telling a story has a magical effect on the course of our lives. You just have to believe it with all your heart and with all your might.
Stephen, how do you put yourself in the shoes of a mouse?
Stephen Merchant: Miika is a really cute mouse and the digital animation is very realistic. I was the perfect candidate to play Miika because I am such a likable being, even though people don't like to invite me into their homes (He laughs). I love cheese and feel uncomfortable with cats. So, really, there hasn't been a better actor to play this Mouse.
In the end, what is the message of this movie?
Stephen Merchant: I think it is a message of hope. It is also an invitation during the Christmas holidays to do good around you and meet your loved ones, to remember those you love and share with them a moment of peace and tranquility in this environment.So the hectic world.
What is the biggest challenge to overcome, the biggest "mountain" to overcome?
Jill Kenan: The biggest mountain to conquer was the one we had to climb in Finland to be able to shoot this movie. It was a great expedition to get everyone riding in this freezing and spinning environment. At the top was a completely frozen lake. Due to the snow cover, we were unable to use the usual system of fixed camera. We had to be creative and find new imaging techniques.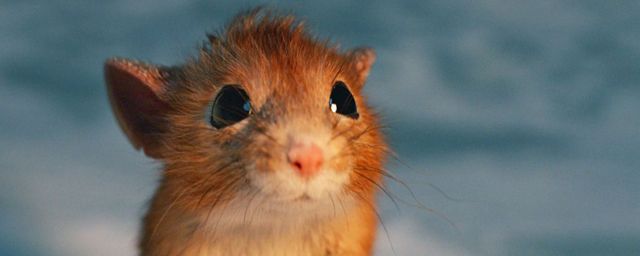 Is there really an idea for a sequel to this movie?
Jill Kenan: It's funny you're asking me this because I'm already talking to production and Netflix. In fact, writer Matt, has already produced many other books, so there are plenty of other adventures we can curate for the characters you'll have with A Boy Named Christmas.
Do you believe in Santa Claus and what do you want to receive or what are your wishes for the New Year?
Jill Kenan: You can't make a movie like this without believing it at least. You have to believe in magic, in the mystery of Christmas to be able to give birth to a story like this. You really have to get into that state of mind to get there. I tell you from the bottom of my heart that I believe in the magic of life. Every day I am really amazed at what is happening to me and all the opportunities that are presented to me.
With the conviction of believing in this movie, I managed to convince 200 or 300 people to join this adventure and make the movie that you are going to see. Now, my wish for these holidays is that life becomes a little more normal with more peace on earth and in hearts. And of course, I hope a lot of people will watch and love our movie. We put all our passion, all our magic into it.
Interview by Emmanuel Etter in Los Angeles.
"Freelance reader. Passionate internet advocate. Prone to fits of apathy. Pop culture scholar."