On Wednesday evening, the first polling station poll was published in Jyllands-Posten That 69.1 per cent of voters in the referendum supported joining the European Union's defense cooperation. Another poll by Danish TV2 put the majority at 67.4%.
And after a few hours The end result came: 66.9 percent said yes while 33.1 percent said no, writes Danish TV2.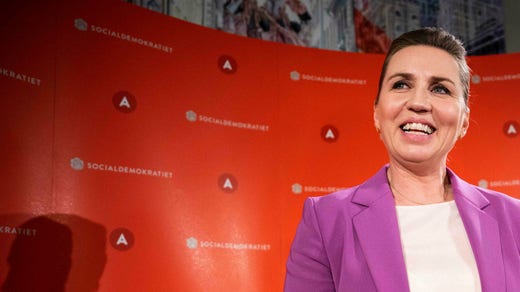 Danish Prime Minister Mette Frederiksen(s) was met with cheers as she spoke at the party's electoral campaign at the Prime Minister's Office in Christiansborg:
Tonight Denmark sent a very important signal to our allies. "We have sent a clear signal to Putin," she said.
So is the leader of the Liberal Party Jacob Ellmann Jensen emphasized that the election result was a signal to Russia:
This is a victory for freedom and cohesion, commented Jacob Ellmann Jensen.
European Commission President Ursula von der Leyen welcomed the Danish decision:
Denmark's defense experience is very valuable. "I am convinced that Denmark and the European Union will benefit from this decision," she wrote on Twitter.
Participation was low. From 72 percent in the last referendum seven years ago, turnout has fallen to 65.8 percent in Wednesday's vote.
"Falls down a lot. Internet fanatic. Proud analyst. Creator. Wannabe music lover. Introvert. Tv aficionado."