Last year, some 45,000 people made their way in small boats from France mainly to Great Britain. The British government is trying to stop this migration route.
At the start of the week, Home Secretary Soella Braverman introduced a bill that would mean all people crossing the English Channel in small boats would be refused a residence permit.
British authorities They will be tasked with the immediate detention of immigrants and their deportation as soon as possible "to their countries of origin or to a safe third country".
The European Union criticizes the proposal.
– Suella Braverman contacted me before making the proposal and my first reaction was that this might be against international agreements and the Geneva Convention. Elva Johansson said she couldn't believe it.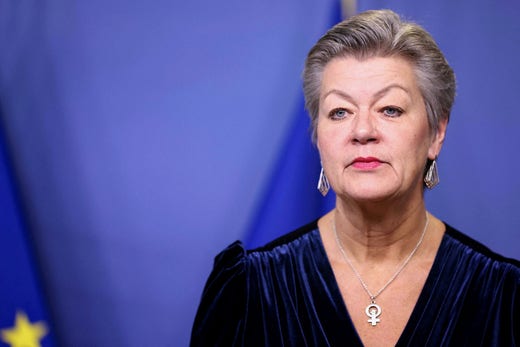 – I hope the proposal will respect international conventions and of course we will need to study the law more carefully before making further statements. But I have to say that I'm afraid it's against international conventions.
British proposal It has not yet been formally discussed at EU meetings. Swedish Migration Minister Maria Malmer Steinergaard led a meeting with immigration ministers of European Union countries on Thursday.
– I am not in a position to comment on the British proposal. In general, I expect countries to have legislation in line with international law and the right to seek asylum, she says.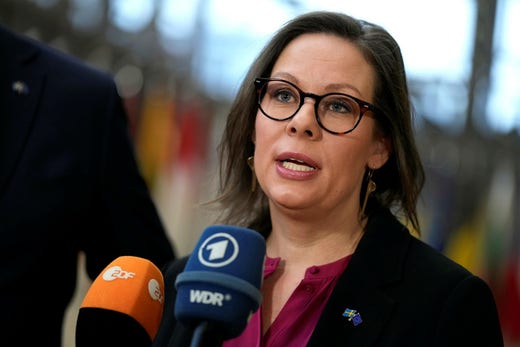 Maria Malmer Steinergaard stresses that she sees similar ideas from other countries and interprets them as growing frustration that the current system is not working as it should. She stressed that it was important for the EU to get a proposal for a new asylum and migration pact, which would mean, among other things, faster asylum assessments at the border.
Read more:
The British opposition is highly critical of the asylum freeze
More money will make more people leave Sweden
"Falls down a lot. Internet fanatic. Proud analyst. Creator. Wannabe music lover. Introvert. Tv aficionado."