A ghost hunter borrows money from his parents to wander around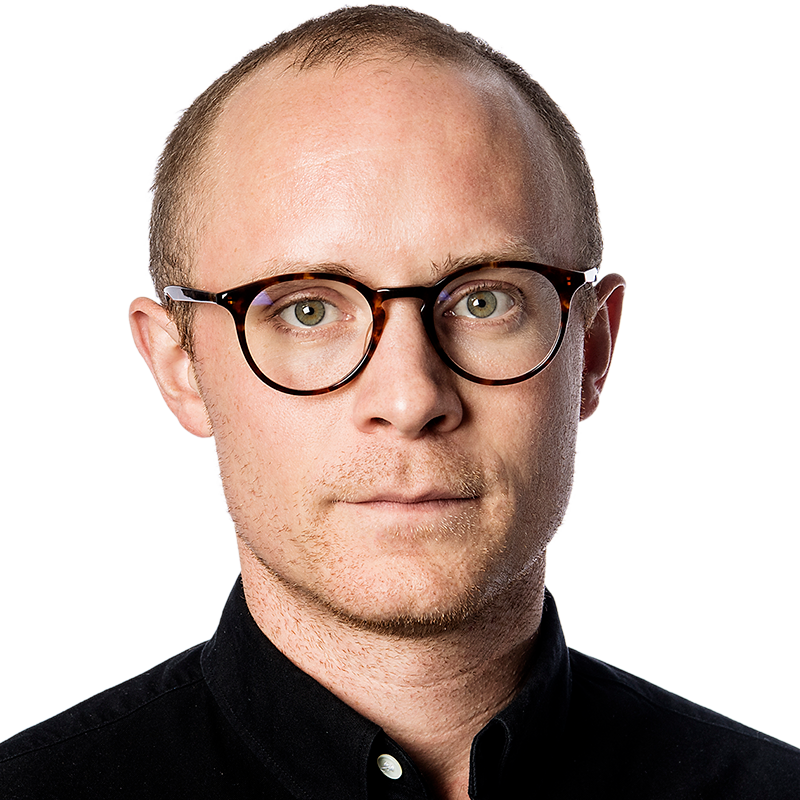 Brain ARP. He was free for about a year.
But when electricity prices skyrocket, ghost hunter Tom Olason ends up with Kronovojden again.
"We haven't seen much of the famous safety net being talked about," he says.
Tom Olason is only 49 years old, but he moves like an old man. The back is curved and the steps are short. In order to be able to walk longer distances, he must use a walker.
Tom lives with constant pain. But the look still winks when he tells us that weakness has its advantages.
– This thing is great when you have to do investigations in graves, you know, he says and points to the little shelf between the handles.
– Then I put things there and then we measure.
The work Tom describes involves various forms of investigation to find out whether a place is haunted or not. He runs "Teamswedish Hauntings" with a friend. They travel across the country and kingdom in search of ghosts and other supernatural beings.
– We recently went to a cabin outside Falun and to the old prison in Mariestad. We have obtained visual and audio evidence.
He was badly injured in the shoulder
Tom takes the paranormal very seriously. For him, spirits are as real as the physical world around him. He even seems to find her easier to deal with. Because financial things have been difficult for a long time.
– I went on fuss after fuss.
The misery began when Tom worked as a forklift driver in a furniture factory in the late 1990s. One time I threw a hammock at him. The piece, which weighed 70 kilograms, tore off one of his shoulders.
Tom underwent several surgeries, then began working in a tile warehouse. It tore more on the back. The doctor was able to determine that he had a herniated disc in four places. He was offered another surgical procedure.
– But then they said I might end up in a wheelchair if the operation failed. I didn't want to risk that. But I couldn't work either.
Tom took sick leave, and in the years that followed engaged in a variety of procedures aimed at finding a job his body could handle. But pain and limited mobility made it difficult.
However, Social Security denied Tom's application for sickness benefits in August 2011. This was after an investigation that Tom believed contained significant errors.
Barely a year later, the Administrative Court overturned the decision. But by then the financial damage had already been done.
My wife became unemployed at the same time, so we fell behind in everything. We have four kids, and it's not free at all.
The family was forced to pile up unpaid bills. He ended up with the bailiff, and finally had to realize that the mountain of debt had become too strong.
-I received a debt restructuring about five years ago. Then I owed about 156,000 SEK in total.
I got electricity bills worth 10,000
Debt consolidation is the last outpost in Kronovoden for people who are considered unable to repay their loans within a short period of time. At first it was fine for Tom, but gradually the amounts coming in each month increased.
Tom and his wife, Deetie, were once again forced to realize that the situation had become unsustainable. Then they made a difficult decision.
-We sold our house. The kids grew up there, so it was tough.
The profit after selling the house allowed them to become debt-free. Tom describes how his shoulders slumped and the air became easier to breathe.
But last winter's electric shock causes Tom and Detty to end up in the ditch again.
-We put money aside to pay the profit tax, but then we received electricity bills worth SEK 10,000 in the house we rented. We had to empty all accounts.
When they approached the IRS with a request to defer the profits tax, another cold shower came. The amount was very small.
Had to borrow from parents
Now Tom and Detty are back with the record. Tom expects that the Authority will confiscate his sickness benefits at any moment.
In order to reduce their costs, they must move to cheaper accommodation soon. Ditte begins training to become a nurse, and Tom searches for every job imaginable. But so far this has not been the case everywhere.
– All this is due to the fault of the Social Security Agency (Försäkringskassan). "We have the court on our side, but we're still in trouble," Tom says.
In addition to Tom's sick benefit, the family lives on Deity's Social Security Fund. But the income is not enough.
-We have to borrow money from my old parents for this to work at all. Tom says: It's a terrible feeling.
– All the forms used by the authorities to calculate the amounts you are entitled to receive have become outdated. It should rise significantly given inflation.
He adds to you:
-The worst thing about this is that we are not alone. There are many who are in the same situation as us.
"Falls down a lot. Internet fanatic. Proud analyst. Creator. Wannabe music lover. Introvert. Tv aficionado."